Since 2015 is almost over, this is the time I start reflecting on what I've read and plan my 2016 TBR. The End of Year Book Survey is hosted by Jamie @ Perpetual Page Turner that highlights the books we read in 2015. I read some amazing books this year, and am really glad I found this survey as I wanted to look back into my reading year. So without further ado, let's get started!
Number Of Books You Read:

37 so far



Number of Re-Reads:
1


Genre You Read The Most From:
Young Adult
Best Book(s) You Read In 2015
Book You Were Excited About & Thought You Were Going To Love More But Didn't
I was so excited to get to this book, but sadly, I didn't end up loving it as much as I'd expected to. Since this was my first Adi Alsaid book, I wasn't aware of his writing style. And
to be perfectly honest with you,
I didn't find it so good. But well, I guess if you've read and enjoyed
Let's Get Lost
, you'll probably like this one as well.
Book You "Pushed" The Most People To Read (And They Did)?
Ah yes, this definitely has to be Fangirl by Rainbow Rowell! If you guys don't already know, I'm absolutely obsessed with this book! IT'S THAT GOOD, OKAY?
I'm glad that one of my online best friends (and my co-blogger), Leah, read it after I recommended it to her! It's now one of her favorite books ;)
I constantly push my friends to read this.
For example, that day:
Me to my bff: OMG YOU HAVE TO READ FANGIRL. I'm planning to re-read it again this week and would love to buddy read with ya!
Bff: YESSS! I'm going to the library tomorrow. :D
See? Lol I can never recommend this book enough.
Best series you started in 2015? Best Sequel of 2015? Best Series Ender of 2015?
I started

The Young Elites

and it's just

incredible

!

Queen of Shadows by Sarah J. Maas was such an epic sequel. WOW.
Dreams of Gods and Monsters

by Laini Taylor was a perfect series conclusion.
Favorite new author you discovered in 2015?
Jennifer L. Armentrout! Her books are the definition of perfection. I absolutely adore her writing! So far I've read 4 of her books, and all I can say is that she never disappoints.
Best book from a genre you don't typically read?
I don't usually read Sci - Fi books, but as I said before, JLA's writing is so amazing that you just can't not like her books! I'm so glad I decided to read this series as it introduced me to (the Queen) JLA.
Most action-packed/thrilling/unputdownable book of the year?
Book You Read In 2015 That You Are Most Likely To Re-Read Next Year?
Hahaha you guessed it right! ;D
Favorite cover of a book you read in 2015?
Is it just me or are the cover designers getting BETTER?!? I've pounced on so many books this year because of cover love. NO SHAME.
Most memorable character?

Cath from Fangirl (of course *evil smirk* xD). She's just SO RELATABLE. I CAN'T EVEN.
Most beautifully written book read in 2015?
This is another amazing book I read in 2015. I absolutely adored it! That plot twist at the end was just... MIND BLOWING. I highly recommend

Every Last Word

to everyone who loves a contemporary novels with a deeper meaning to it.
Book you can't believe you waited UNTIL 2015 to finally read?
OH SO MANY. SO MANY. But if I had to only choose one, it would be:
Anna and the French Kiss

is the most adorable contemporary novel ever!
Favorite Passage/Quote From A Book You Read In 2015?

I'm not even tired of repeating

Fangirl

in so many categories. #NoShame xD
Shortest & Longest Book You Read In 2015?
OTP OF THE YEAR
One true pair? Just ONNNNNE? Try millions of true pairs. For example:
Snow and Baz from Carry On
Cath and Levi from Fangirl
Cress and Thorne from

Cress

Scarlet and Wolf from Scarlet
Favorite Non-Romantic Relationship Of The Year
True friendships in books are the best! My favorite is Zuzana and Karou from Daughter of Smoke and Bone.
Best Book You Read In 2015 That You Read Based SOLELY On A Recommendation From Somebody Else/Peer Pressure:
Newest fictional crush from a book you read in 2015?
Best 2015 debut you read?
Book That Put A Smile On Your Face?
New favorite book blog(s) you discovered in 2015?
I got into blogging this year only (after joining bookstagram), and
I've come across
so many amazing blogs in this community. Each and every blogger out there has his/her own unique style of reviewing books, and of course, I can't forget about all the creative blog designs I've laid my eyes on!
Paper Fury
Cait is such a lovely person, and her blog is simply GOALS. You guys have to check it out!
Twirling Pages
Alexandra's blog is so creative and I'm also totally in love with her bookstagram!
Favorite review that you wrote in 2015?
FANGIRL! If you'd like to know why I love that book so much, check out my review here!
Best event that you participated in (author signings, festivals, virtual events, memes, etc.)?

I went to Kiera Cass' signing event in April and got a copy of The Heir signed! It was a really great experience! She had come to a Barnes & Noble that's just about 20 minutes from the place I live, so I was really happy!
Best moment of bookish/blogging life in 2015?
I'm so ecstatic by the fact that I gained more than 9k followers on bookstagram (aka bookish Instagram) in just a year! I seriously can't thank you guys enough. That's such a huge accomplishment for me! I'd created my account in January, when I didn't know much about bookstagramming, and believe me when I say that my account was nowhere close to perfection. But now that I scroll through my feed, I feel a sense of pride. My photography skills have really improved over the year. I hope to get a new camera soon as I feel like my phone's camera isn't sufficient enough.
Most challenging thing about blogging or your reading life this year?
Finding...time to read and blog. If you're in school or college, I'm sure you find this relatable. I really need to learn time management. *nervous laugh*
Most Popular Post This Year On Your Blog (whether it be by comments or views)?
Best bookish discovery (book related sites, book stores, etc.)?
Evie Seo
If you guys know me, I'm absolutely obsessed with this store!! Evie's designs are freaking incredible! I can't have enough of her products in my life!
You can find her Society6 store
here
.
Did you complete any reading challenges or goals that you had set for yourself at the beginning of this year?
I've almost completed my Goodreads reading challenge. Just 3 more books to read :)
Books You Didn't Get To In 2015, So Will Be Top Priority Next Year
About 53190 people have recommended me these two books... and it's quite embarrassing that I haven't picked them up yet lol. This will surely be on my January TBR. *stares at the ever increasing pile*
2016 Books You Are Highly Anticipating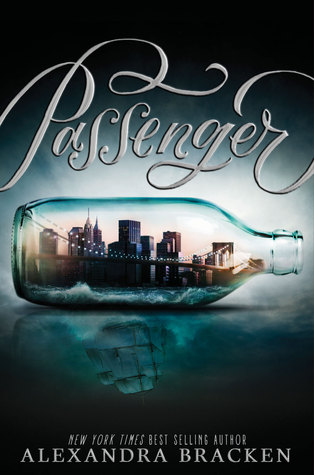 Guess what? My TBR just exploded. xD
Things You Hope To Accomplish In Your Reading/Blogging Life In 2016?
Read 60+ books!

Gain 100+ blog followers :)

IMPROVE MY BLOGGING SKILLS. Because no matter what I want to get better at blogging, at taking photos, at writing.
Finally... thank you for reading this post! It was really long... but sheesh, I got to fangirl over books and now you know what my favorites are. :D
Anyways, what are some of your bookish resolutions for 2016??